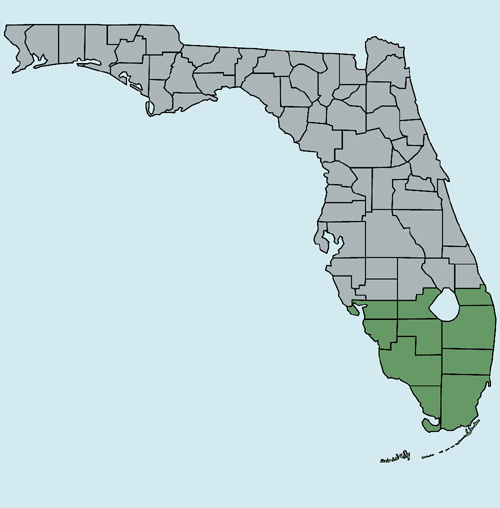 This week we uploaded four online adjunct job opportunities from Miami Dade College. I was happy to find these four jobs as they ranged across several disciplines, meeting the needs of a larger swath of our AdjunctWorld community. But as I read the job description in preparation for writing our 500-character "Learn More" blurb, I noticed that the school was only hiring adjuncts who reside in the South Florida community, despite the classes themselves being fully online.
I decided to go ahead and post them anyway. We have over 10,000 members and I figured that a substantive proportion of you all just might live in South Florida and be interested in these positions. I made sure to put the residency requirement in the title of the job, so as not to mislead anyone.
Last week, I had uploaded a series of jobs, I believe from a Colorado school, in which Colorado residents were preferred, but in that instance residency wasn't necessarily required. I made sure to mention that in the Learn More blurb.  In that situation, too, I figured a solid proportion of our members might live in Colorado.
I do not come across residency caveats much in my searches. It happens once in a blue moon.  The nature of online work is that you should be able to do it from virtually anywhere and most schools embrace it. Although, I suspect there are very good reasons why a select few schools have residency requirements.
We do also post some on-campus positions and make sure to label them as such. I myself do not actively seek these positions to post (there are way too many of them on the web), but we do have some school members who like uploading their own jobs to our site to tap into our eager pool of qualified adjunct instructors!  I do not consider this the same "issue" really.  I'm trying to figure out what do to about these geographically-bound online positions.
I guess, I write this to pose the question to you all. In a site where over 95% of the jobs listed are indeed online positions, do you think it's appropriate to post geographically-bound online positions?  Help me figure this one out.  Don't list?  List but make sure to mention it before you get much further in the application process? Would you mind getting an alert for an online job, at least once in a while, where the online job listed required you to live in a state you don't live in?  Please, comment below with any input or suggestion!